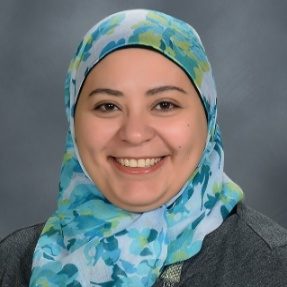 Sr. Shaimaa Elsawy
Sr. Shaimaa Elsawy has been the Arabic and Religion studies teacher for 2nd-4th grade at Manarah since 2018 . Sr. Shaimaa strongly believes that teaching students Deen will help them grow, achieve, and be successful citizens of the community and world.
Her curriculum covers in depth instruction and guidance techniques for properly reading the Holy Quran, acquire Arabic language skills (reading, writing, and pronunciation). In addition, she teaches Islamic studies from diverse disciplines such as history, culture, literature, and Ibada'at (worship and manners ).
Sr. Shaimaa has a passion for making a difference in the classroom by helping the students build and develop self confidence, dependability and productivity. Her goal is to make each of her students always feel valued, supported, respected, and safe.