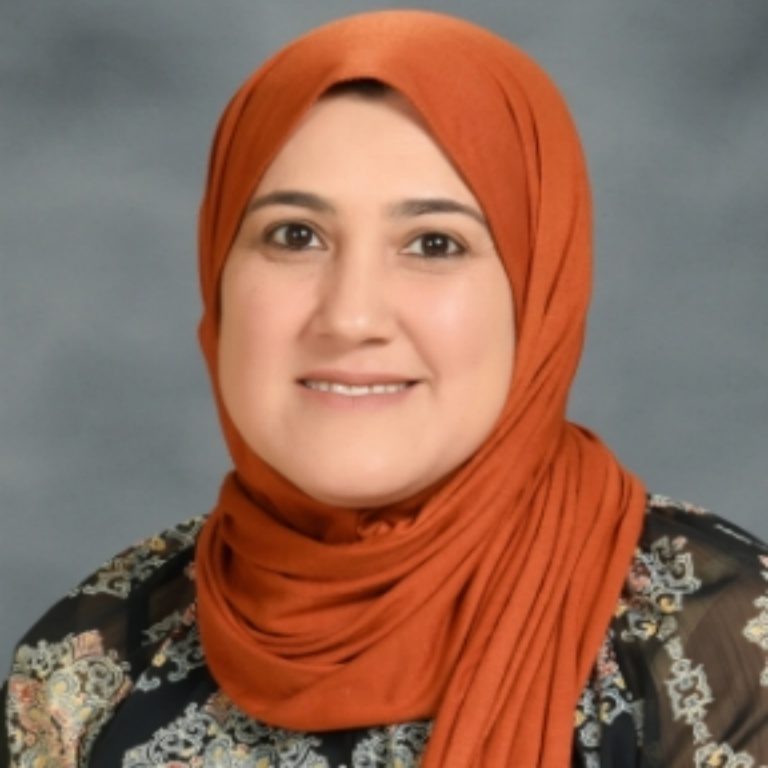 Sr. Nahed El-Seify
Sr. Nahed has been the principal of Manarah Islamic Academy since 2018. She began her career at Manarah as the Arabic and Religion studies teacher for elementary school back when Manarah was first established in 2004. In 2011 she took on the role of the Vice Principal while still teaching.
Born and raised in Egypt, Sr. Nahed completed her bachelor's degree in commerce from Zagazig University.  A life long learner, Sr. Nahed received the Ejazah in Tajweed in 2014 and received certifications in Leading Change I and Leading School II from Harvard Business University. Having a diverse background has helped her in providing an intensive and enriching experience to the Manarah students.
Being a teacher at heart, Sr. Nahed integrates the Deen in every teaching moment, she believes that there's always a lesson to be learned that can be tied with the teachings of Islam.
Although teaching is her passion, she has found that being Principal also has many rewards. A Principal works directly with teachers in developing new strategies and management skills, and is also aware of students' needs and achievements. Sr. Nahed finds this aspect of her position to be extremely gratifying.
During time away from school, Sr. Nahed enjoys cooking and spending time with her four children and husband.
You may reach Sr. Nahed at school Mon-Fri from 8 am – 3 pm via telephone or email 610-799-6223 nelseify@manarahfoundation.org