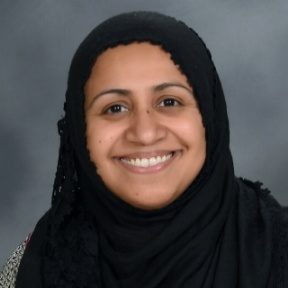 Sr. Arshia Bajwa
Sr. 
Arsh
i
a Bajwa  has been with Manarah Islamic Academy since 2017 and teaches the Pre-Kindergarten Part-time class.
After completing her degree in Computer Science in Pakistan, she later realized that her heart is in Early Childhood Education and enrolled at the Northampton Community College to pursue this new career. Working with young age students is her passion and she provides a creative and interactive environment for her students through personally developed lesson plans so that the students can reach their potential. She emphasize on verbal communication, positive attitude and problem solving.
Sr. Arshia strongly believes that engaging young children with hands on learning activities is important in order to develop life long skills such as positive thinking, team work and a love for learning.